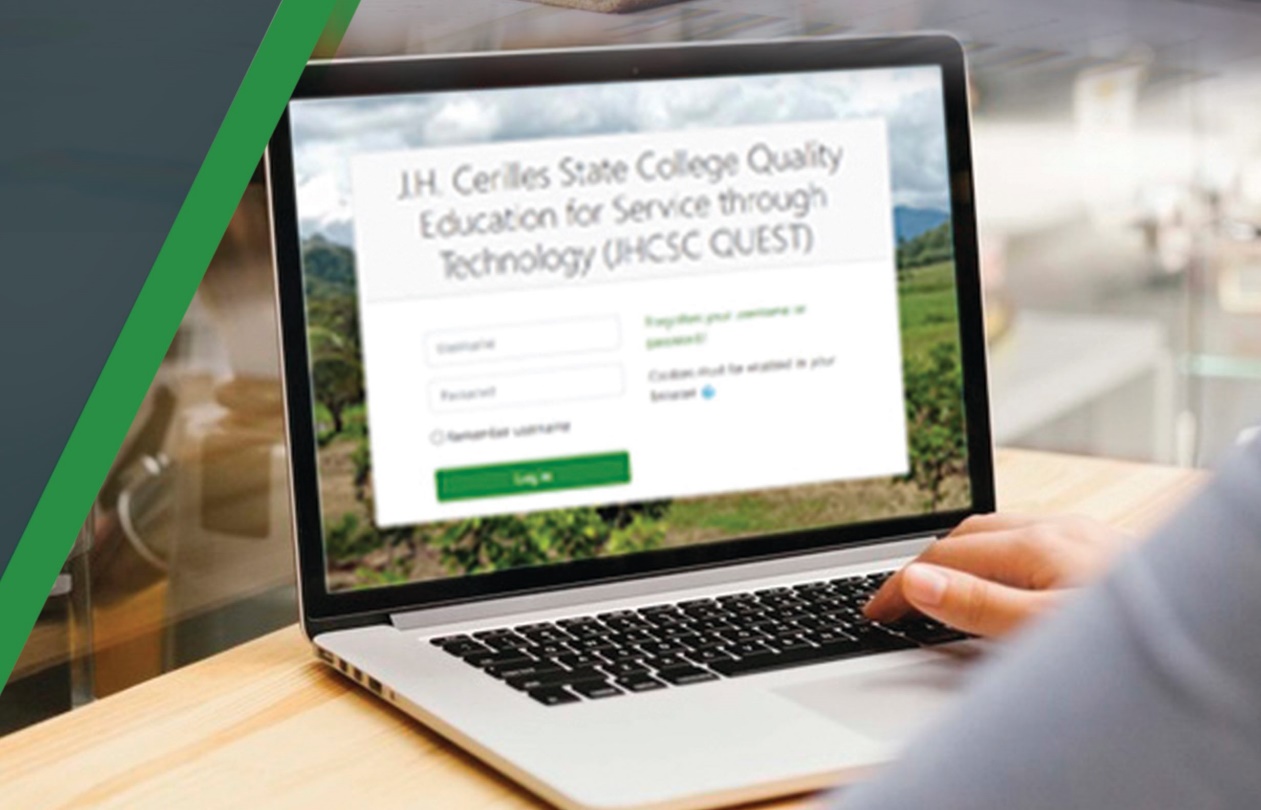 The J.H. Cerilles State College Learning Management System- QUEST (Quality Education for Service Through Technology) Database.
As the country's higher education sector braces for the impact of COVID-19 pandemic, the J. H. Cerilles State College (JHCSC) in partnership with the Commission on Higher Education, inked an agreement to pave the way for CHED to fund the JHCSC Learning Management System amounting to P20Million.
President Mary Jocelyn Villejo-Battung expresses optimism that with the grant, the College can be at par with other SUCs in the region and in the country to vitally address the gap of the new normal scheme of higher education.
The Learning Management System will expectedly benefit more than 10,000 poor but deserving students in all campuses of the J.H. Cerilles State College, including its extension sites across the Province of Zamboanga del Sur.
This grant will also enable the JHCSC to fully digitalize its Information and Communications Technology (ICT) infrastructures, its modules, its instructional materials and to provide high-speed connectivity to all its students.
With this, all enrolled students and faculty will be given individual account so that they have access to the campus Wi-Fi and other digital services offered by the College to include easy access to e-learning resources in fast and seamless way, said Pres. Battung.
"We remain grateful to CHED, especially to Commissioner Perfecto A. Alibin and to Chairman J. Prospero E. De Vera III for this laudable support. This is a timely undertaking that will enhance our students as we continue to educate them in this post-pandemic times", says President Battung.
Commissioner Perfecto A. Alibin (Standing 6th from right) poses with JHCSC Board of Trustees and Key Officials headed by President Dr. Mary Jocelyn Villejo- Battung (Standing 4th from left) during the JHCSC 4th Quarter Regular Board of Trustees meeting in Samal Island, Davao del Norte.
The Commission on Higher Education is instrumental in the funding of this timely project after the Board of Trustees successfully approved and endorsed the proposal to the CHED last December 17, 2020 during the JHCSC 4th quarter regular Board of Trustees meeting in Samal Island, Davao del Norte.
Moreover, JHCSC is also expecting the approval of the institution's 25 million Assistance for Smart Campuses Development Project of CHED that is up for deliberations by the CHED En Banc early this year.
For her part, President Battung expressed her utmost thanks to CHED for the implementation of this ambitious and future-looking project.